Posts Tagged 'Poland'
November 21, 2010
Yoshix built Todeslager, his representation of one of the many Nazi death camps. It's always a delicate subject to talk about but in my opinion it's positive to remember the facts. History should not be forgotten.
Concerning the MOC, the overall design is good, such as the tower, but the fence is my favorite detail!

See more pictures here.
In his post, Yoshix refers to the most controversial LEGO sets of all time, the Nazi camp's built by an artist – Zbigniew Libera – to the Jewish Museum in New York.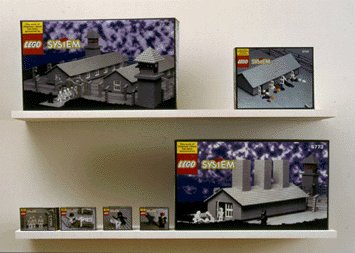 April 24, 2010
Kris Kelvin built an amazing representation of the Great War western front. The pieces of artillery and the vehicles have great details and together with the minifigs made a very interesting historical picture.
See the whole gallery here.